Every care provider understands that personal budgets are currently the

default

position for NHS England's Continuing Healthcare process.
However, trying to navigate the system through which support requirements are administered - from referral through to rostering staff and management reports – is incredibly costly in terms of time and resource.  Managing complex care packages is very different to traditional domiciliary and extra care.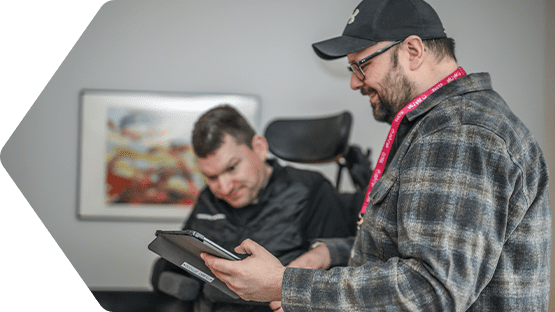 With our ground-breaking cloud-based software, care providers can concentrate on delivering a financially sustainable service and effective operational efficiency, resulting in improved care outcomes. Through intelligent rostering, Rostrata delivers quality financial and operational information to enhance business performance. And with such reassurances you can deliver growth in complex care – both in terms of revenue and profit.
If the picture of staff juggling countless spreadsheets of rosters, staffing, timesheets, payroll, internal service monitoring and audit requests from commissioners is familiar, then Rostrata by Alocura is for you. Across all areas of your care business, Rostrata will identify efficiencies and areas for improvement. 
We understand your problem
Our main components will save your operation

time and money
0

%

savings in management and administration costs
0

%

savings in administration time for reporting and auditing
0

%

improvement in net margins
Welcome to Rostrata, cloud-based management software to solve all these issues and support care providers to maintain client safety and profitability on an individual level.
Why commissioners and funders should insist on Rostrata
We know that commissioners and funders often struggle to understand how commissioned budgets are spent. It was one of the reasons that Rostrata was developed, to offer a transparent picture of the care package. Economic pressures on the NHS will certainly require more diligent financial auditing.
Rostrata gives funders that oversight of a care package, offering instant audits and demonstrating effective long-term outcomes.
If you commission care through a personal health budget, then insist that the care companies you work with use Rostrata.